 A Beachfront Paradise
Far from the crowds and tourist traps, yet within reach of the area's best attractions, Tranquility Bay is a tropical escape like no other: a laid-back hideaway where you can make time for downtime — whatever that looks like for you.
Private, 2.5-acre white-sand beach
Three pools, including a lagoon-style pool & an adults-only pool
Fully equipped fitness center
Kayaks & motorized watercraft rentals
Nicklaus Design putting green
Air conditioning for ultimate comfort
Tranquility Bay
Dry Tortugas Beaches
With its crystal blue waters, gently swaying palm trees, and soft, powdery white sand, the unparalleled beaches of Dry Tortugas are a must-visit destination for sun worshippers and underwater explorers alike.
Fort Jefferson
Journey back in time on a guided tour of historic Fort Jefferson, the sprawling, 16-acre military fortification located within Dry Tortugas National Park. The remote city-on-the-sea dates back to the 1800s, when nearly 2,000 people lived there.
Dry Tortugas National Park
Accessible only by boat or seaplane from neighboring Key West, the 100-square-mile Dry Tortugas National Park is home to seven of the most remote islands of the Keys, along with historic Fort Jefferson.
Alligator Reef Lighthouse
Located four nautical miles east of Indian Key, this historic, 19th-century lighthouse is a favorite destination for snorkeling thanks to its clear waters, spectacular underwater reef, and abundance of tropical marine life.
Overseas Heritage Trail
Designated as a National Recreation Trail, this 106-mile paved rail trail runs from Key Largo to Key West and is an ideal destination for running, walking, cycling, and enjoying panoramic views of the Gulf of Mexico.
History of Diving Museum
Explore the fascinating history of underwater diving in the Florida Keys and beyond through this extensive collection of vintage equipment, diving helmets, and various other artifacts.
Theater of the Sea
Get a front-row seat to the incredible diversity of marine life to be found in the Florida Keys at Theater of the Sea. Watch a dolphin show, swim with sea lions and nurse sharks, and learn about the park's cutting-edge conservation efforts.
Anne's Beach
Named in honor of local environmentalist Anne Eaton, this public beach features a shallow, sandy swimming area, picnic tables, bathroom facilities, and a spectacular 1,300-foot boardwalk that winds through the nearby mangroves.
Indian Key Historic State Park
Located a half-mile offshore and accessible only by boat, this 11-acre island is home to the Indian Key ghost town. Abandoned since the mid-1800s, the island is now a popular destination for swimming, sunbathing, and hiking.
Fort East Martello Museum & Gardens
A must-see for history buffs and architecture aficionados alike, this historic site is famed as the best-preserved example of Martello-style military architecture in the United States, and offers fascinating exhibits on local history and art.
Museum of Art & History at the Customs House
The onetime home of the Key West customs office, postal district courts, and postal service, this four-story Romanesque building now showcases exhibitions that weave together two centuries of history, art, people, and events.
Key West Tropical Forest & Botanical Garden
Founded in 1936, this 15.2-acre forest and garden is the only frost-free botanical garden in the continental United States, and is home to a dizzying array of Caribbean flora and fauna, including many endangered and threatened species.
Key West Historic Seaport
Step backwards in time to the Key West of a bygone age at this historic seaport featuring enticing eateries, fresh-caught seafood, one-of-a-kind watering holes, charming boutiques, and can't-miss cultural events.
Key West Butterfly & Nature Conservatory
Take a stroll among more than 50 species of butterflies from around the world — along with flowering plants, cascading waterfalls, lush trees, and spectacular free-flying birds in a soaring, glass-domed indoor habitat.
Key West Cemetery
A hidden gem in the heart of Old Town. Founded in 1847 following a devastating hurricane, this 19-acre cemetery at the foot of Solares Hill reveals the fascinating stories of Key West and the estimated 100,000 people laid to rest there.
Southernmost Point
Secure your world-traveler bragging rights with a photo at this iconic Key West site — a colorful, anchored concrete buoy marking the southernmost point in the continental United States.
Key West Lighthouse
Climb the 88 steps to the top of this historic sentinel of the sea to enjoy spectacular views of the Gulf of Mexico, and learn the fascinating stories of those who served as lighthouse keepers dating back to the mid-19th century.
Hemingway Home & Museum
This historic French Colonial mansion was the onetime residence of American writer Ernest Hemingway in the 1930s. Now operating as a museum dedicated to his life and work, it features guided tours, a gift shop, and spectacular grounds.
Duval Street
Known as the heart of nightlife in Key West, this historic thoroughfare is lined with stately Victorian mansions, along with bars, cafés, shops, galleries, restaurants, and many celebrated attractions.
Key West Aquarium
Learn about the diverse marine life of the Florida Keys while you get up-close-and-personal with jellyfish, sharks, and an abundance of tropical fish at one of the state's oldest aquariums.
Mallory Square
Located in the heart of Old Town, this historic plaza is home to Key West's famed Sunset Celebration, a nightly arts festival featuring live performances and local art exhibitors, against a backdrop of one of the world's most spectacular sunsets.
Coco Plum Beach
This hidden-gem natural beach and adjacent wetland area boasts picnic tables, nature trails, and abundant wildlife. Quieter and less frequented than Marathon's other beaches, it is also a popular sea turtle nesting ground.
Florida Keys Aquarium Encounters
Discover underwater fun for the whole family at this educational marine life facility offering interactive diving, snorkeling, and feeding activities, plus touch tanks, guided tours, and an on-site café.
Pigeon Key
A National Historic Landmark, this 5-acre island is home to a collection of meticulously preserved historic buildings that once housed the workers who built the Key West Extension of the Florida East Coast Railway.
Dolphin Research Center
Learn about conservation while you interact with dolphins and sea lions at the Dolphin Research Center. Take advantage of guided tours, hands-on dolphin encounters, and exclusive opportunities to shadow a dolphin trainer for a day.
Turtle Hospital
Discover a new appreciation for these ancient, gentle giants of the ocean. This sea turtle rescue and rehabilitation center takes you behind the scenes of marine conservation through educational guided tours and wildlife encounters.
Sombrero Reef & Beach
A favorite destination for locals, visitors, and Loggerhead Sea Turtles alike, Sombrero Beach offers free parking, picnic tables, a bathhouse, and outdoor showers, with all facilities fully accessible for those with mobility limitations.
Seven Mile Bridge
Among the longest bridges in the world when it was first constructed in 1978, this parallel pair of bridges offer both a vehicular and pedestrian/cyclist thoroughfare, connecting the town of Marathon with Little Duck Key.
Crane Point Hammock
Spend a day exploring the many attractions of this scenic, 63-acre nature center, museum, and historic site, including a wild bird rehabilitation center, 2.5 miles of nature trails, heritage houses, and a children's museum.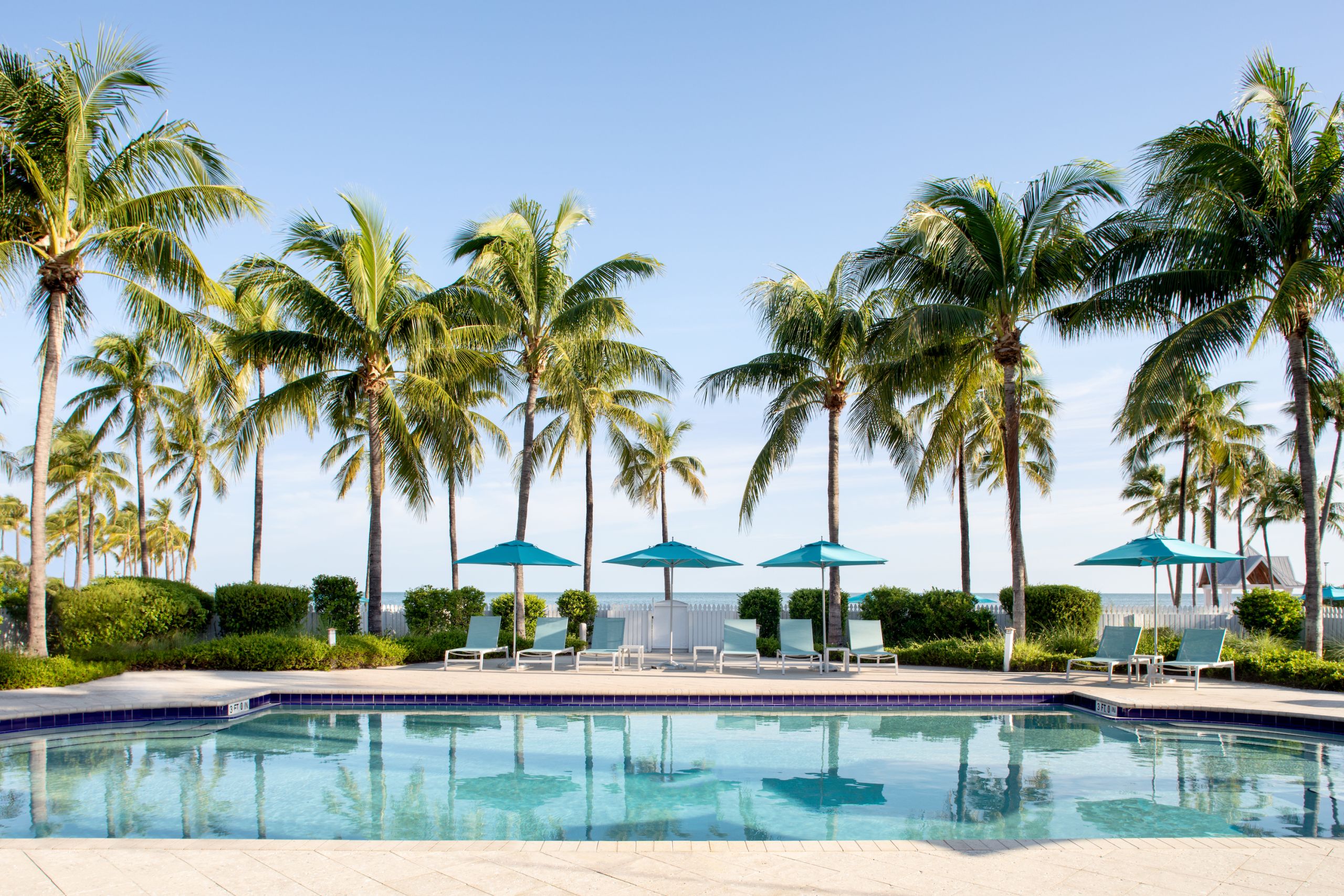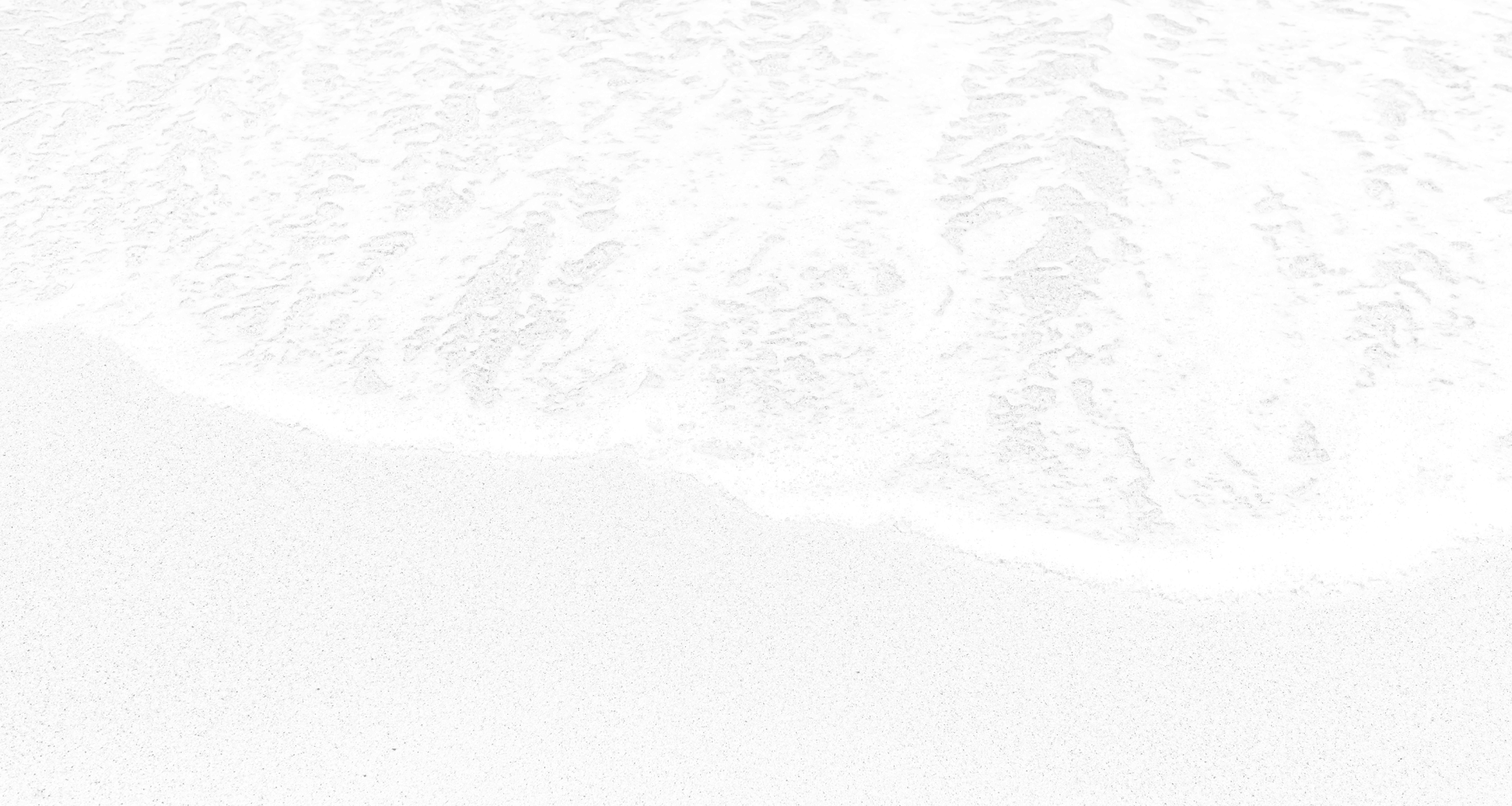 FAQ
Check-in begins at 4 pm, and guests will be checked in as rooms become available. Guests who anticipate a late arrival (after 11 pm) should contact the resort in advance to advise of their estimated arrival time. Check-out is before 11 am. Departures after 11 am may be subject to a late check-out fee. Please contact the front desk on the day of your departure to inquire about the availability of a late check-out.
Late check-outs may be possible, but they are not guaranteed. Please contact the front desk on the day of your departure to inquire about availability.
Guests must be at least 25 years of age to reserve a room, confirmed by photo ID at check-in. Guests under the age of 25 must be accompanied by a guest aged 25 years or older during the full course of their stay. Parties unaccompanied by an adult over 25 years may be asked to leave the resort at any time.
Pets are not permitted at Tranquility Bay Resort, with the exception of service animals.
While we hope you won't need to cancel, we understand that sometimes plans change. Our cancellation policy depends upon your arrival/stay dates and the offer you have booked. Please note that stays between December 24, 2023 and January 1, 2024 require 7 days notice to avoid cancellation fees.
View all of our cancellation policies here.
Yes, our Resort Fee is $52 resort fee per night (excluding 12.5% applicable taxes). The resort fee includes complimentary use of bikes outside the resort, use of volleyball court and beach games, usage of all pools on property, access to our fitness center, daily live music at TJ's, use of our putting green & more!
While our dining outlets are only open for lunch and dinner, we do offer guests pastries, seasonal tropical fruit, and coffee in the morning for purchase inside the lobby. Be sure to stop in and grab a tasty treat!
It is called sargassum, a brown seaweed that can wash up on Florida beaches during spring and summer months. It is not harmful to humans, however, when it appears in large quantities, it can cause some minor respiratory problems.
Overall, it is a valuable part of the marine ecosystem. As it moves with tides, currents and wind, it can provide shade and a safe haven for baitfish, gamefish such as mahi-mahi, and sea turtles. It primarily impacts the Gulf side during the winter months due to cold fronts.
Our team works to keep the beach area clean and clear as much as possible, relocating the grass back to the ocean. Learn more here.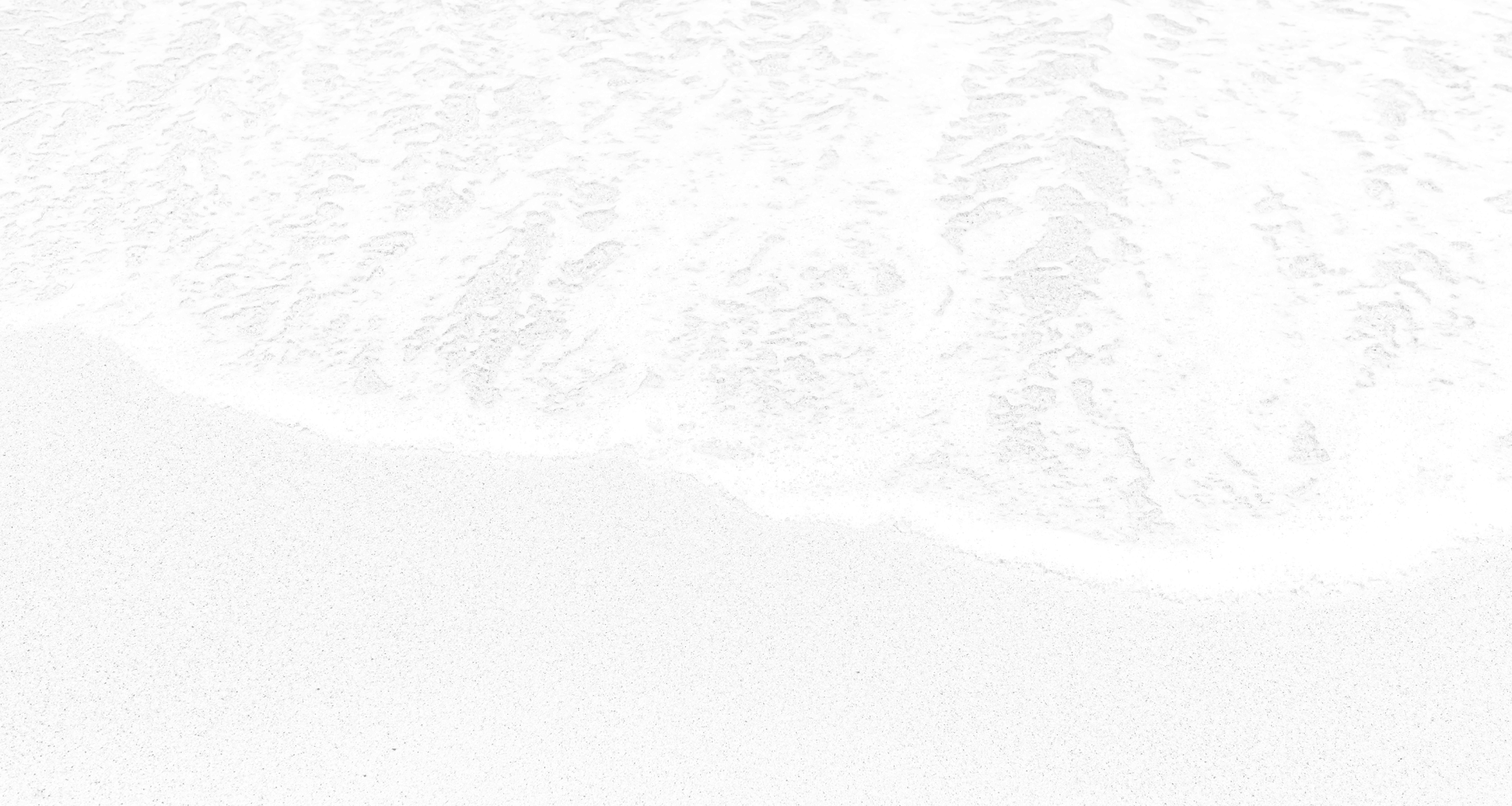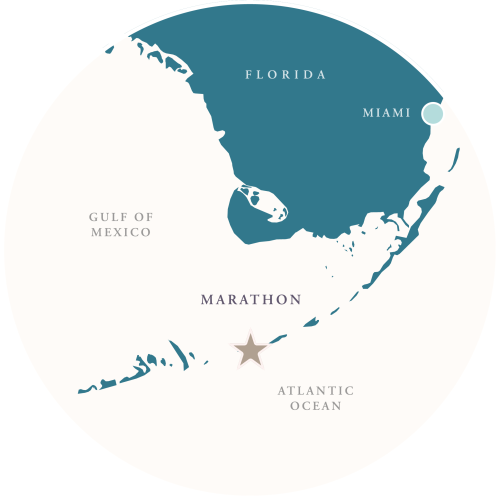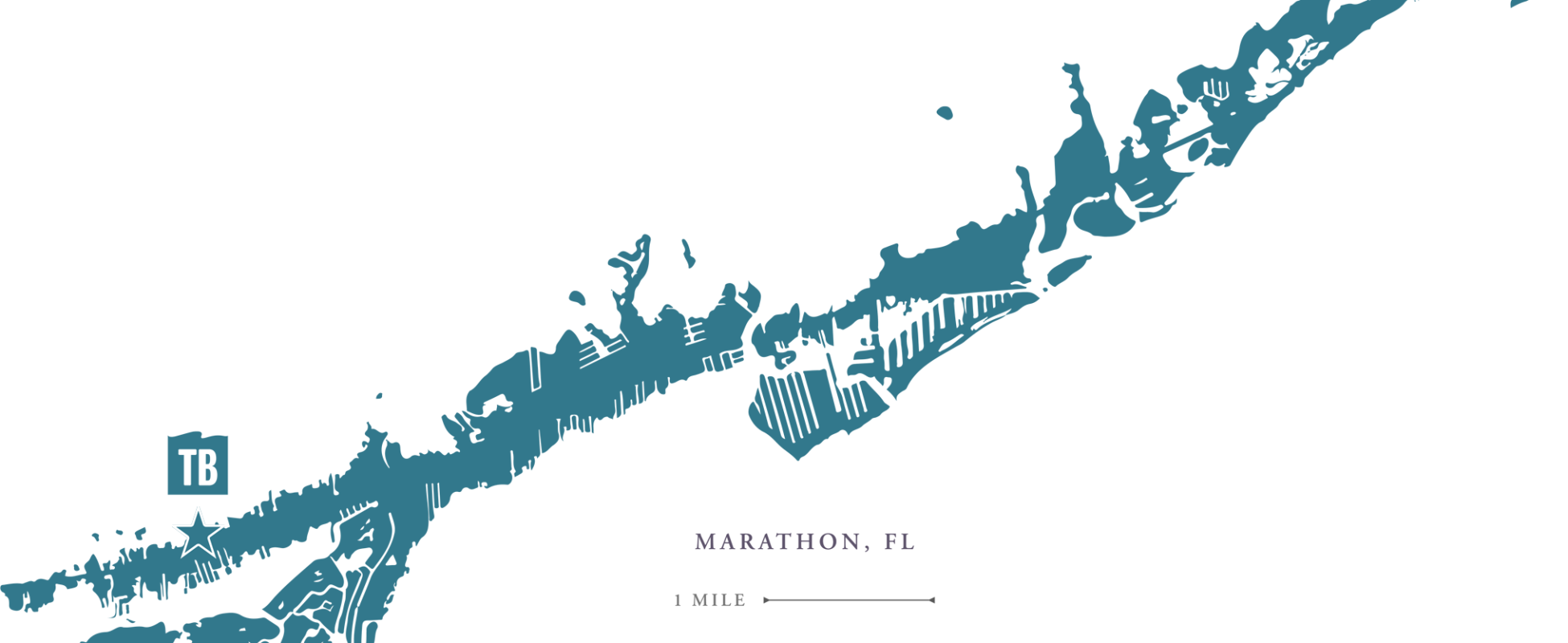 A Million Miles Away Is So Close
Experience the peaceful side of the Florida Keys at Tranquility Bay Beachfront Resort. Our welcoming tropical hideaway puts you within reach of the attractions in Marathon and beyond.